Professional Advice
You have any questions?
Gladly we give you advice individually and as a matter of course we will assist you finding the perfect accommodation for you stay in Bad Mitterndorf.
Opening Hours
Informationsbüro Bad Mitterndorf:
Monday toFriday 08:00 a.m. - 12:00 p.m. & 14:00 p.m. - 18:00 p.m., Saturdays 09:00 a.m. - 12:00 p.m.
Saturday, 08th of December 2018: 09:00 a.m. - 12:00 p.m

Informationsbüro Tauplitz:
Monday - Friday 08:00 - 12:00 & 14:00 - 17:00
Saturday, 08th of December 2018: 09:00 a.m. - 12:00 p.m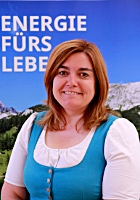 Martina Raunigg
Katharina Kolb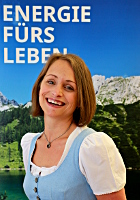 Johanna Provatopoulos-Wodal
Melanie Irendorfer
Dagmar Kogler
INFOBÜRO TAUPLITZ/-ALM
Martina Raunigg
+43 3688 2446-0
info.tauplitz@ausseerland.at
Katharina Kolb
+43 3688 2446-0
info.tauplitz@ausseerland.at
INFOBÜRO BAD MITTERNDORF
Johanna Provatopoulos-Wodal
+43 3623 2444-0
info.badmitterndorf@ausseerland.at
Melanie Irendorfer
+43 3623 2444-0
info.badmitterndorf@ausseerland.at
Dagmar Kogler
+43 3623 2444-0
info.badmitterndorf@ausseerland.at