Hike through one of Austria´s most beautiful landscapes
Reenergise and set your soul free in pristine nature.
Ausseerland - Salzkammergut offers it all: Hikes over vast, hilly landscapes, excursions around the lakes or mountain tours for experienced hikers.
Particularly popular hikes include visits to the region´s "places of happiness", where people go to develop their inner sensitivity, as well as the "VIA ARTIS - Trail of the Artists", where hikers follow in the foodsteps of the artists who created artworks here.
BergeSeen (Mountains Lakes) Trail
Rich in salt, lush meadows and forests, blue-green lakes and original traditions, Austria's "tenth federal state" is well known to many people. Each of its ten tourist regions has its own identity. But they all have one thing in common: the beauty of a landscape that invites you to hike their mountains, immerse yourself in their lakes, enjoy their nature, and be enchanted by their irresistible charm.
© Grundlsee bei Sonnenaufgang (c) TVB Ausseerland - Salzkammergut | Tom Lamm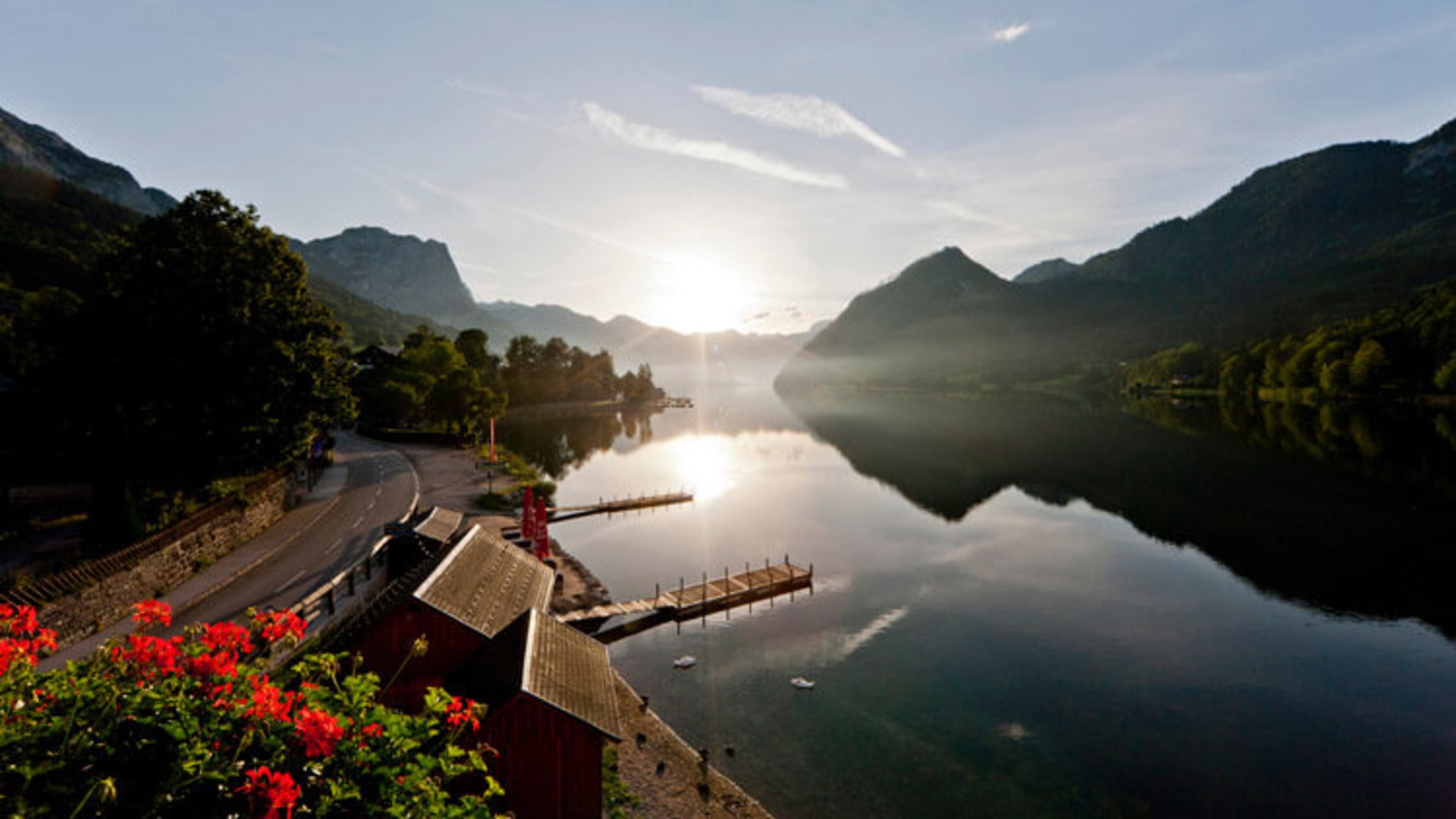 VIDEO BergeSeen Trail

video